Do you want to change your hair style? We'll show you ideas for men's looks for 2023 from Italian stylists. Get inspiration for short, long, curly hair or straight haircuts.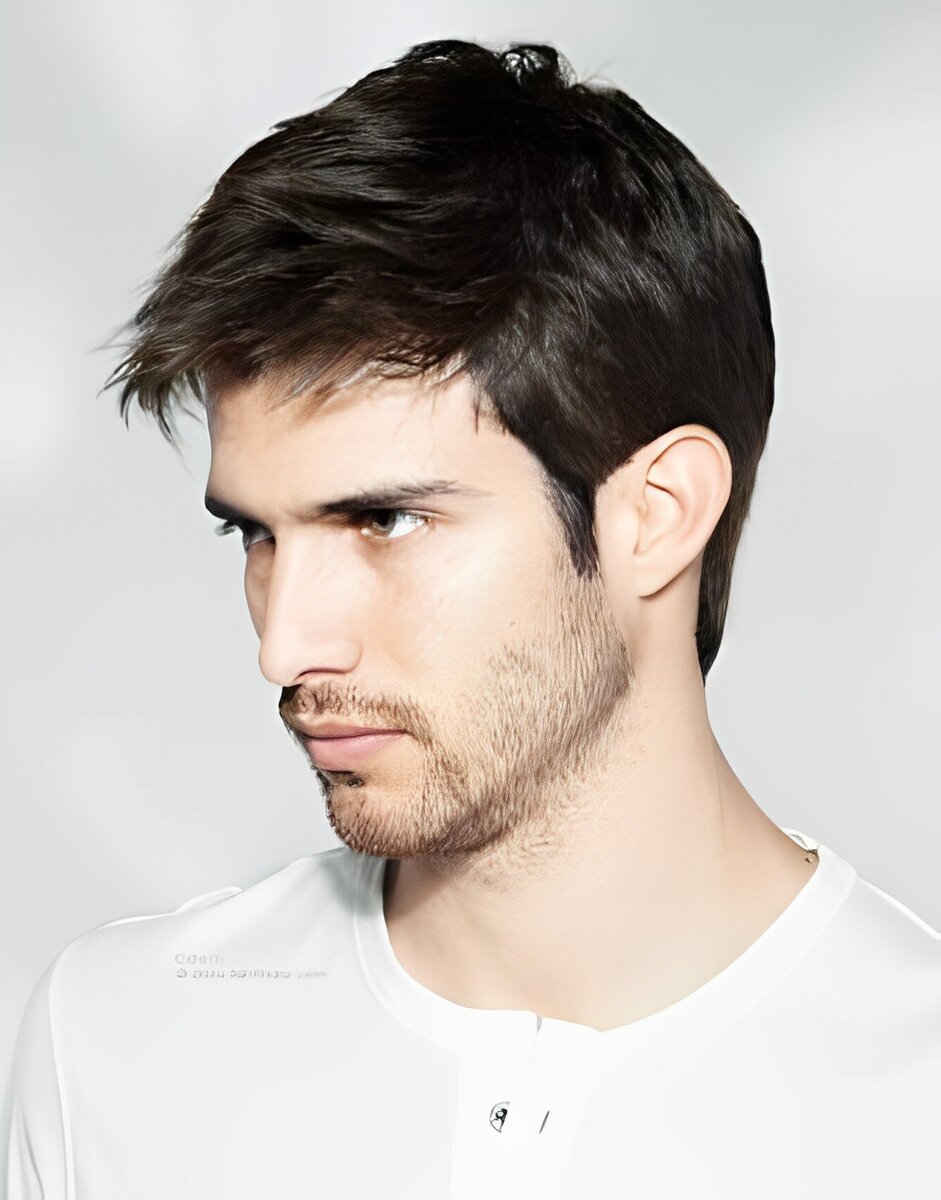 Some people say shoes are the first thing they pay attention to. That's true, but unlike a pair of brogues or leather loafers, you can't easily change a questionable haircut by putting another one on your head.
That's why it's worth getting to know today's trends. Perhaps you will find a new style for yourself or an elegant men's hairstyle for your wedding. These haircuts will not go out of fashion irretrievably in the coming months.
LONG HAIR TRENDS FOR MEN 2023
According to the most famous Italian hairdressers, this year in fashion long hair combined with a sloppy beard. In this way, an attractive for girls "brutal guy" style is created. Hair style should be kept natural, without short bangs. The hair is pulled back to leave the forehead free and emphasize the image.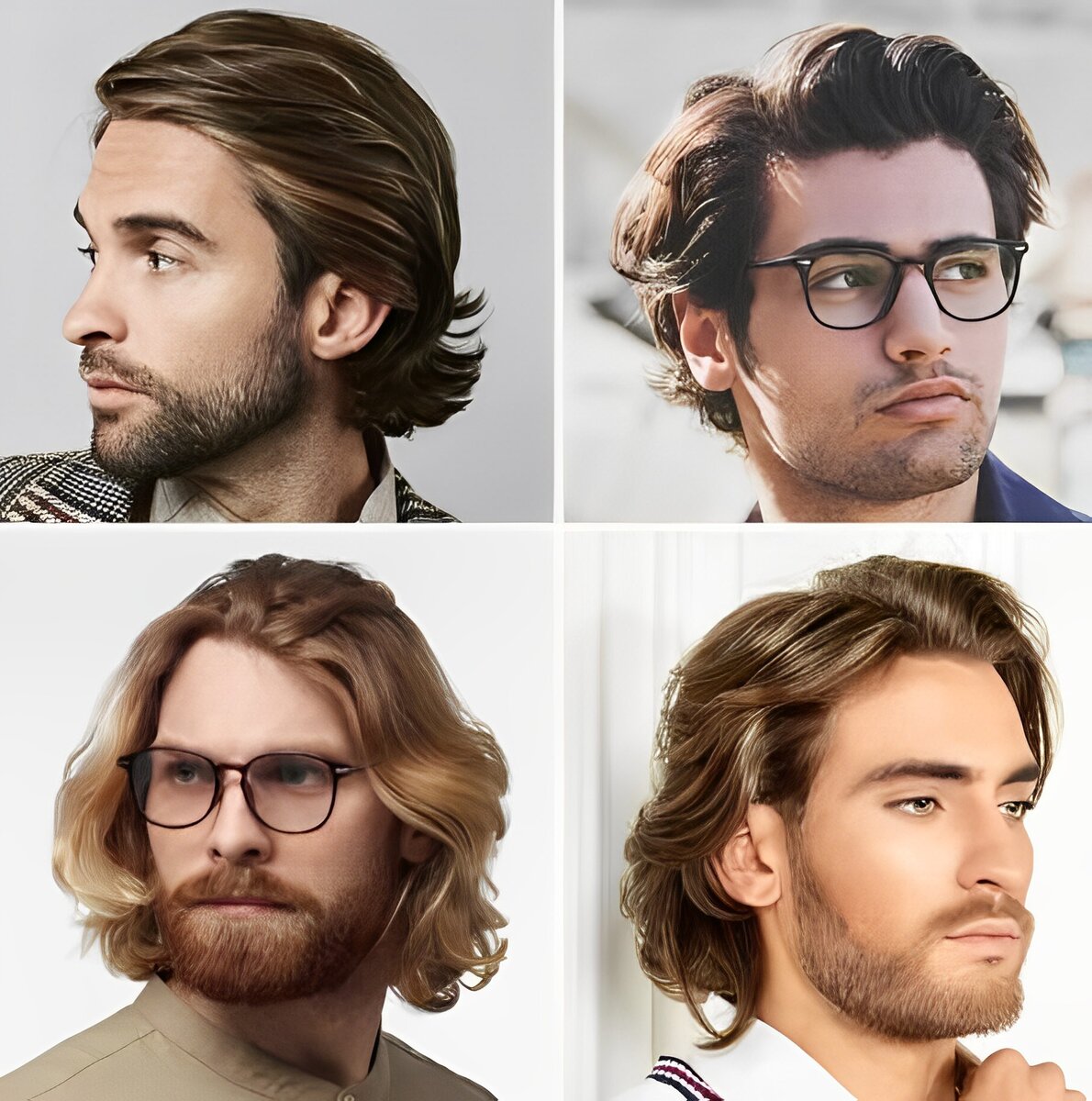 Sagging cheekbones, a pronounced jawline or nose are small flaws that can be optically softened with the right glasses and hairstyle. Choose a shorter haircut with your hair slicked back and square glasses, and grow your beard a little longer. Pay attention to the temples for the glasses, which should fit well on the head without pushing back the ears.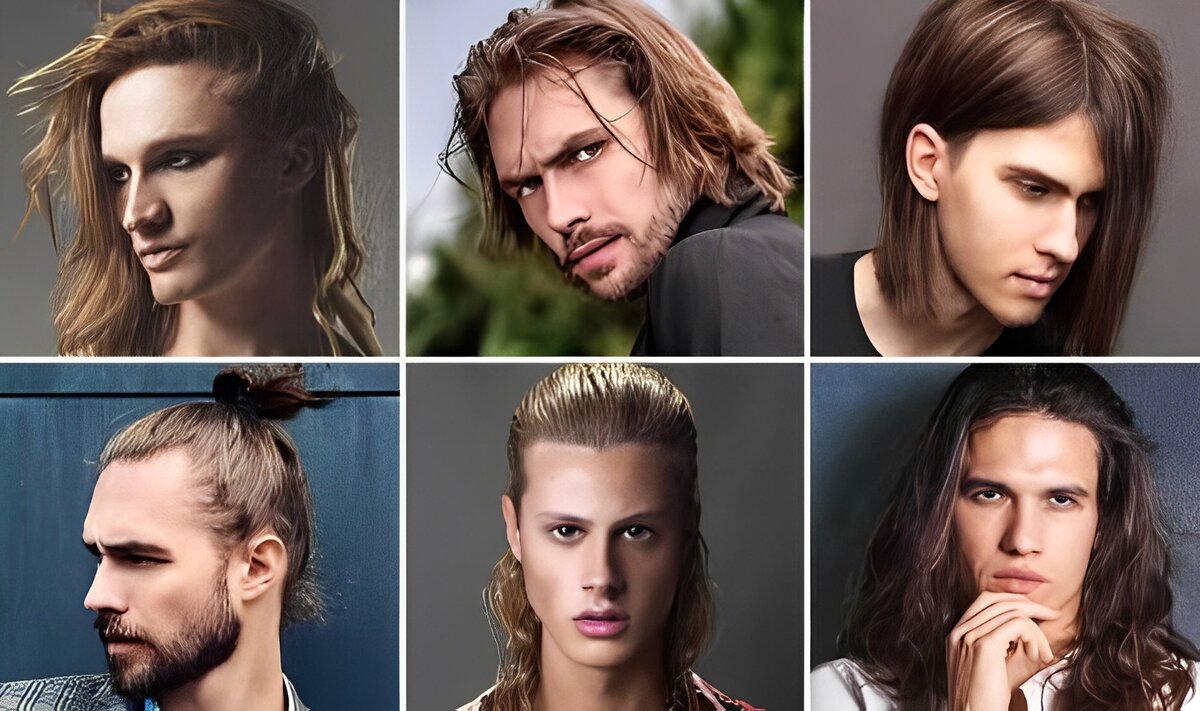 The most popular choice for those who want to style their hair into a bundle is the men's top knot. Carelessly gathering hair with a rubber band is possible in the form of a half bundle. An alternative to the top knot is the ponytail, a hairstyle suitable for ever-busy IT professionals who do not have time even for a haircut.
MEN'S LOOK 2023 IN A RETRO STYLE.
Beautiful thick shoulder-length hair is no longer the fate of only women or hippie fashion lovers of the 70s. Modern hairstyles for men with long hair are masculine, but groomed at the same time.
Pay attention to the fact that the top line of glasses should always coincide with the line of the eyebrows. Otherwise, the image will lose its appeal.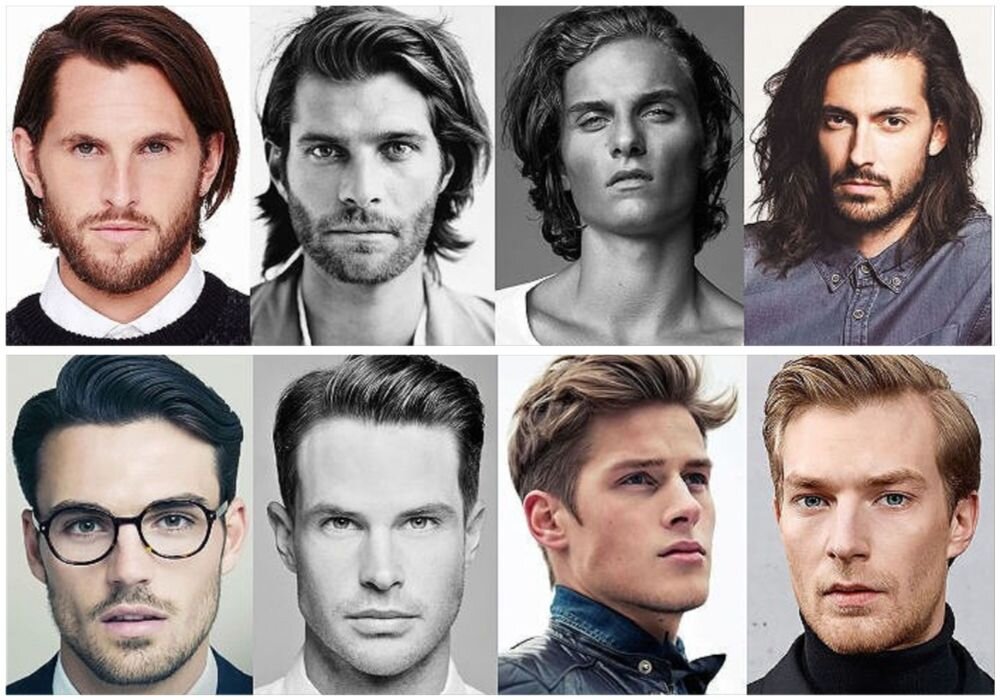 A short haircut with a side parting, perfectly styled, is welcome in 2023. Fans of the swing era (the jazz era between the 20s and 30s of the last century), wishing to replicate this style, will have to ask the hairdresser to make an old-school haircut. This technique requires exceptional skill with a comb and scissors. If you're not a fan of lather and styling gel, focus on men's hairstyles from the 50s, where hair is left slightly frizzy and soft.
MEN'S SHORT HAIRSTYLES, INCLUDING CURLY HAIR
Very short, almost shaved hair is especially suitable for athletic and practical men who don't have the time or desire to stand in front of a mirror. Leave the gel and wax hair alone, but be careful of the effect you will have on women. Most of them will find you particularly sexy and masculine.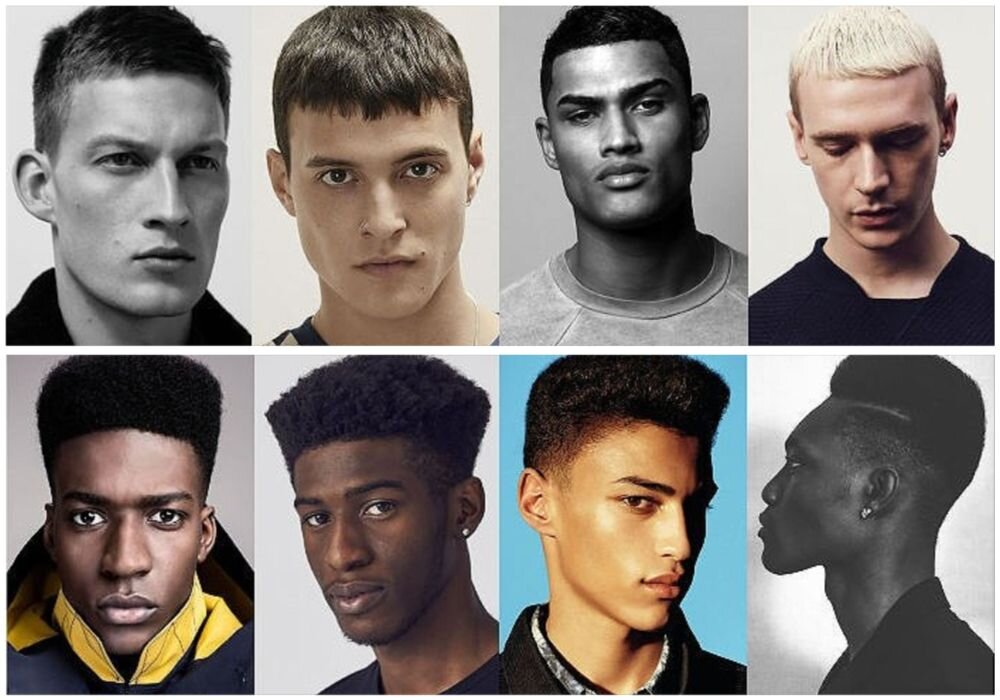 Very thick curly curls cause difficulties in styling. They can be well taken care of with special products for afro hair. As a stylish option – leave them longer only in the center, neatly trimmed on all sides. Such a haircut gets the look of the 80s.
A STRUCTURED HAIRCUT WITH BANGS.
You will need quite a long length of hair before planning a haircut for this style. It is better suited for thick dense hair rather than thin hair. Forget about this haircut if you have sparse brittle hair. Young guys with unruly hair should pay attention to the structured look. This style does not require styling and does not call to fight the vagaries of the hair.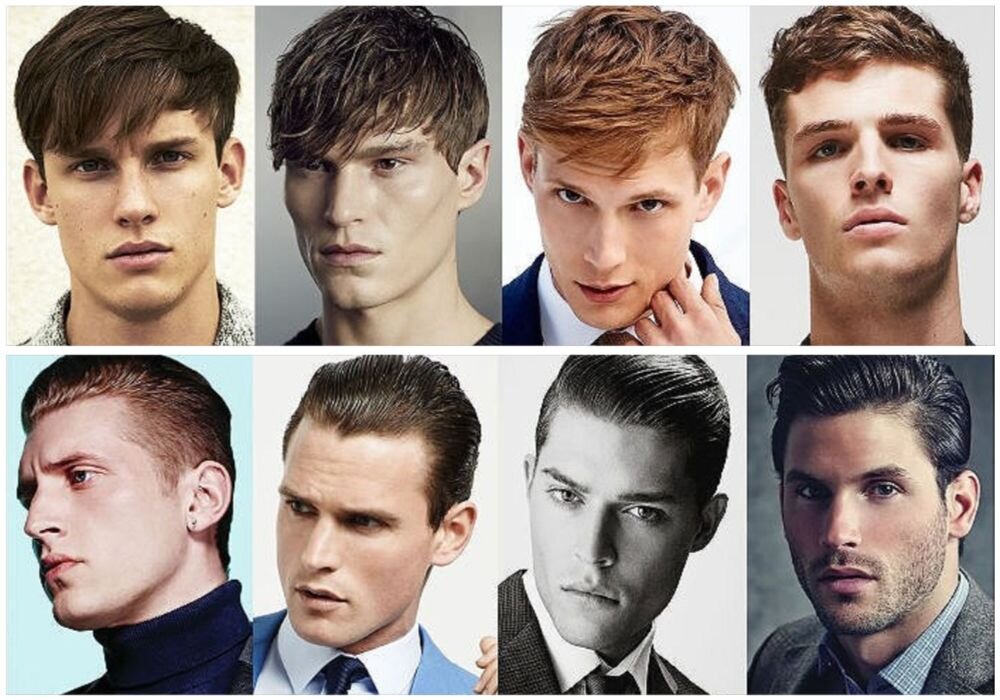 One thing to watch out for when you cut your hair for this style is thinning. Many hairdressers tend to like to use this technique. But you should never allow too much hair to be cut at the top. Otherwise, you might get thin ends and too bulky a haircut at the roots, which doesn't look very pretty.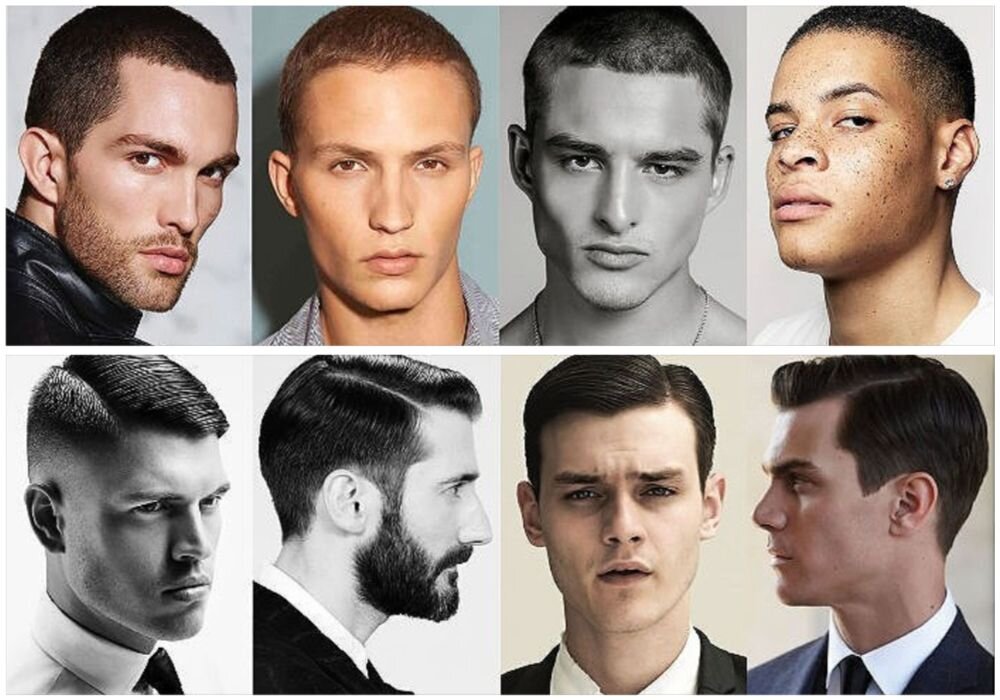 If, you want a slightly nostalgic retro look and impeccable style, choose well combed short hair with a side parting. You will perfectly match one of the trends.
MEN'S HAIRSTYLES FOR WEDDINGS.
The groom's medium length hair can be made voluminous. They can be easily slicked back, thereby emphasizing the oval of the face. But this hairstyle is not suitable for men with sparse hair. It is recommended for thick hair. A high forehead? No problem, it can be slightly covered by gently laying the hair on the side.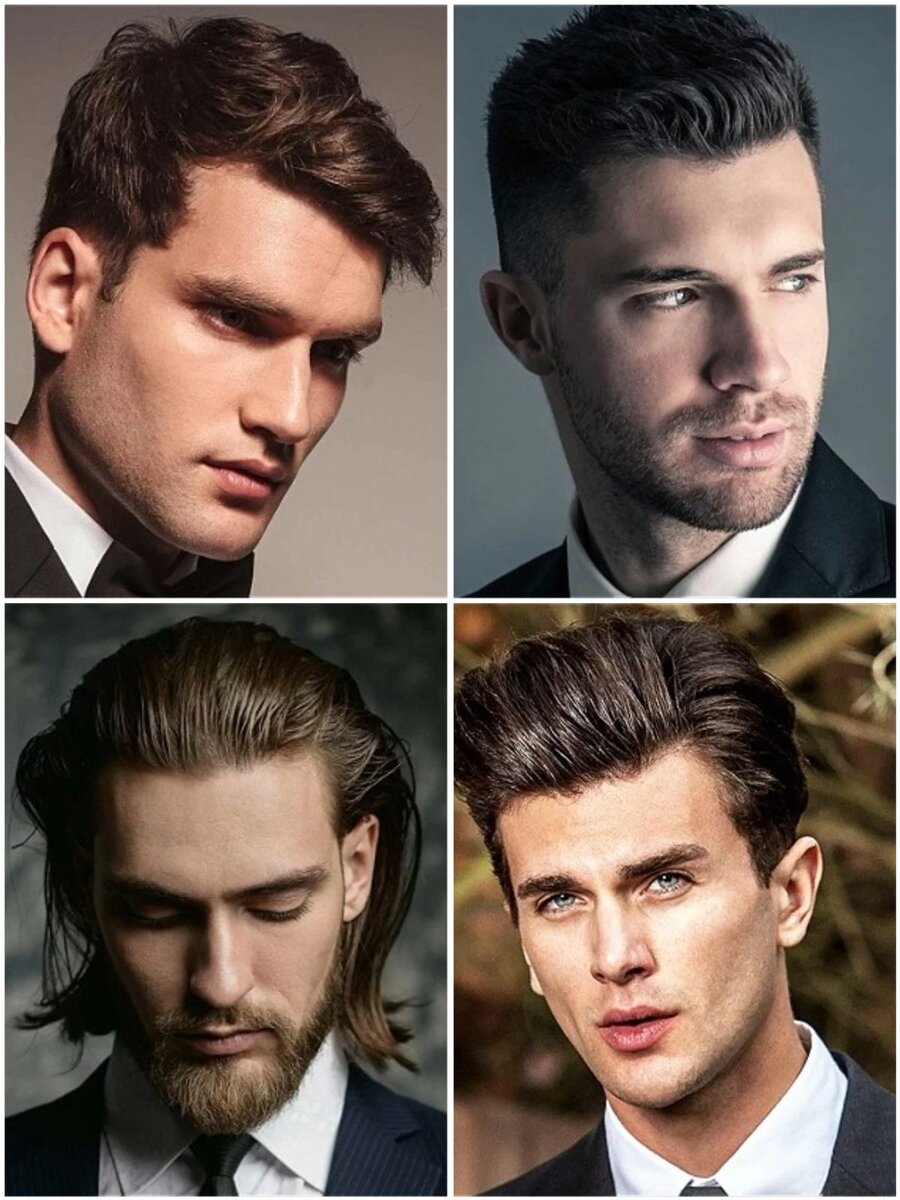 Gel is an important ally on your wedding day. It can be useful for shaping a short haircut with upward styling or for combing back long hair. You need to choose a styling product that gives your hair an elegant rather than pomaded look.
Stylists offer many men's hairstyles from which to draw inspiration. If you want to change your look, show your hairdresser a photo of the men's haircut you like best!